NEFATC – Boston is excited to welcome Morgan Denno, APRN t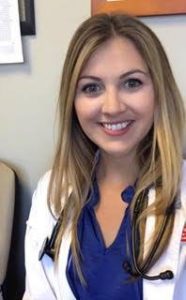 o our medical staff.
She will be starting on May 4th when the office re-opens!! ✨✨✨
Morgan is a board-certified Family Nurse Practitioner. She received her BSN at Western Connecticut State University and her MSN from Sacred Heart University. She began her clinical practice as a Family Nurse Practitioner in 2017 at Connecticut Children's Medical Center, Department of Otolaryngology. Morgan first joined NEFATC West Hartford in 2013 as a registered nurse and has continued on as part-time APRN over the past 3 years. She is originally from CT and recently relocated to the Boston area with her husband.